Resource Library
Mobile Resource Library Tabs
Content with Topic Health and Wellness Services .
Resources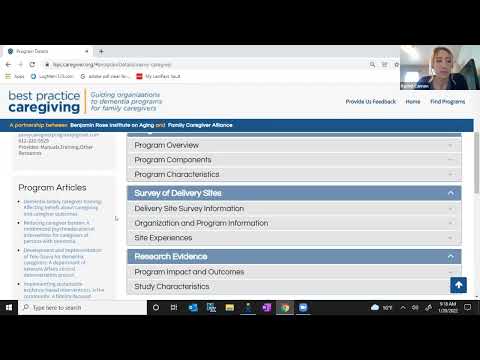 Annual Caregiving Conference: Engaging Caregivers in Evidence-Based Programs
The conference explores successes and challenges in the dissemination of evidence-based programs to family and friend caregivers. Keynote speaker, Erin Long, MSW, Team Lead, Alzheimer's Disease Programs Initiative of the Administration for Community Living, discusses experiences with engaging caregivers in programs and services, along with marketing strategies. Presentations also highlight experiences of organizations engaging caregivers and delivering evidence-based programs, including strategies to overcome barriers that keep caregivers from enrolling in support programs, and lessons learned through their marketing efforts.
Watch
By David Bass, Rachel Cannon, Erin Long, Branka Primetica, Donna Barrett, Christine Jensen, Ginger Ragans, Lisa Weitzman | 01/24/2022
Caring for Loved Ones with Intellectual and Developmental Disabilities and Dementia
Caring for a loved one with intellectual and development disabilities (IDD) already presents a unique set of challenges from those faced by most caregivers. When a loved one with IDD presents with changes in behavior, memory and sometimes mobility, those challenges are then joined with the challenges of being a dementia caregiver—and can often feel confusing, overwhelming and at times even too much to handle.
Read More
By Julie Hayes | 01/18/2022
Helping Older Adults Live Well with Age-Related Vision Loss
Changes in vision are common in older adults. According to statistics from the American Foundation for the Blind, over 6.1 million Americans aged 65 and older experience some form of vision loss. Loss of vision can be overwhelming for a loved one, especially since it can affect many different parts of life from the ability to drive safely to being able to take part in hobbies like reading or doing jigsaw puzzles. However, thanks to improved treatments and assistive devices, there are options we can explore to make it much easier for loved ones to preserve as much of their vision as possible and continue to live safely and independently at home.
Read More
01/18/2022
Evidence-Based Programs: Why They Matter for Dementia Caregivers
 Caregivers for loved ones with dementia are familiar with the effort, dedication and time needed to provide quality care. It's next to impossible to do on one's own, yet asking for help and finding resources isn't always easy. Even though it feels at times like there's a long list of programs, services and caregiver resources out there, it may still feel like there's nothing that fits your individual needs at the moment you need it. And even if there is, how can you know the program or service is reliable, high-quality or will even work to help you and your loved one in the first place?
Read More
By Julie Hayes | 12/15/2021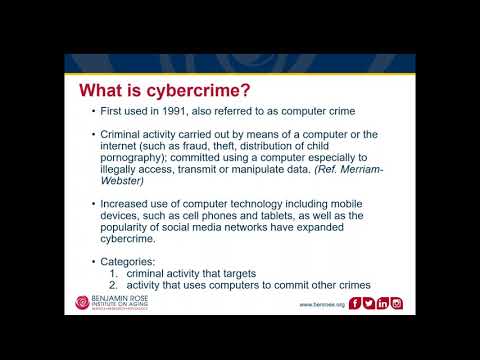 The Impact of Cybercrimes on Mental Health in Older Adults
Cybercrimes have increased 20 percent since the onset of COVID-19 in 2020. Romance scams stole more than $139 million from older adults in 2020. According to a report by the Federal Trade Commission, that's a 65 percent increase from 2019, when reported losses were nearly $84 million. While the monetary loss is staggering, it is often the devastating emotional toll that impacts the mental health of older adults, their families and those that care for them the most. This webinar will explore the topic of cybercrimes, why older adults are targets, the impact this trauma can have on an individual's mental health and ways to find help in the community.
Watch
By Tam Cooper | 12/09/2021