Resource Library
Mobile Resource Library Tabs
Content with Topic Housing .
Resources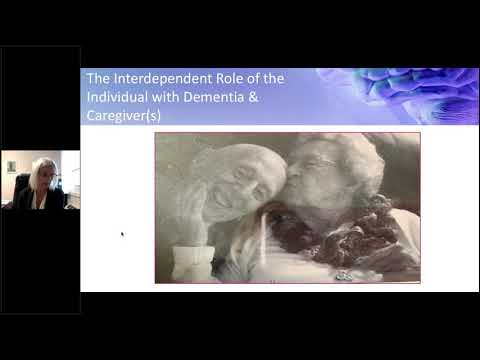 Maximizing the Environment for Individuals with Dementia
According to the AARP, most Americans would prefer to stay in their homes until the end of their life. This statistic is no different for persons with dementia. Lack of safety and accessibility in the home are issues that need to be addressed so that individuals with dementia and their respective caregivers also have the ability to age in place. Occupational therapy professionals are trained health care providers that can provide formalized home safety assessments and recommend home modifications to increase safety and independence in the home. These efforts are also beneficial for community and business owners to consider and employ to further support individuals with dementia in the community.
Watch
By Dr. Lindsey Buddelmeyer | 10/25/2021
Preparing Your Home for Hospice
If the loved one we care for is in the advanced stages of a disease and we've decided that we would like them to be in as much comfort as possible in familiar surroundings, home hospice may be the right choice. However, arranging a loved one's home or our own for a hospice stay takes some thought and preparation. We likely don't want the place to look like a hospital, but we need to have all of the necessary equipment the loved one we care for requires.
Read More
01/15/2021
Bathroom Safety for a Loved One with Late Stage Dementia
These days, about 80 percent of people with Alzheimer's disease and related dementias (ADRD) stay in their own homes with the support of family and friend caregivers rather than move to long-term care facilities. While aging in place can provide a loved one with a familiar, comforting space, it can also lead to challenges related to the safety of the home environment. Things around the house like stairwells, area rugs, medicine cabinets and knife blocks that were once a normal part of a loved one's living space may now present new dangers with ADRD.
Read More
09/14/2020
Helping an Older Loved One Stay Cool at Home During the Summer Heat
With summer temperatures reaching 90 degrees or over in certain parts of the country, COVID-19 guidelines that recommend staying at home may seem like a blessing. After all, it's easier to keep cool in a well air-conditioned room than it is outside in the blistering heat. However, staying cool at home isn't always as easy as it sounds, especially for older adults. According to the CDC, people aged 65 and older are at an increased risk for heat-related health problems such as heat stress, heat intolerance and difficulty regulating body temperature.
Read More
By Julie Hayes | 08/12/2020
Financial Options for Renters and Homeowners Impacted by COVID-19
Every emergency requires a nuanced response, and the impacts of this pandemic, both short-term and long-term, are difficult to anticipate with certainty at this time. However, history demonstrates time and again that those that are most vulnerable even in times of economic and social stability generally suffer the greatest in times of turmoil. For those of us who are struggling to make our mortgage and rental payments, there are resources and up-to-date information available to help.
Read More
By Antoinette Smith | 07/15/2020